Parkit 360
2023 MODEL YEAR FEATURES
New Motor - Faster, Quieter, Smoother & More Powerful!
"ISC" - Switch between high & low speed for faster or more precise parking
"ISC" - Motor starts & stops gradually for better traction & a smoother parking experience
Improved Design - The new P360-ISC models include a number of design upgrades, making the models clean, compact & easier to use.
Demonstrations available on request.
Product Features:
Easy Operation & Precise Parking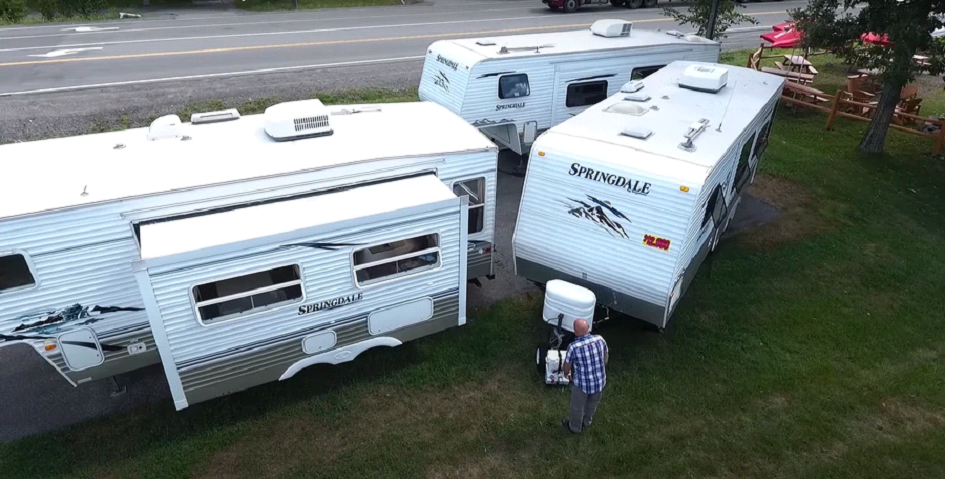 The Parkit360 is a fantastic tool to help you move your boat trailer or caravan around home or any other tight places.
It can move your trailer to places your car can't go!
Using a Parkit360 trailer dolly couldn't be easier. Just switch the Unit into Freewheel Mode (Neutral) to wheel it to your trailer effortlessly. After engaging the motor and connecting the hitch, it's simply a matter of using the forward/reverse toggle switch to steer. The user faces the trailer while parking and can see where it is at all times—down to the smallest fraction—something that's nearly impossible to accomplish with a road vehicle.


Intelligent Speed Control (ISC)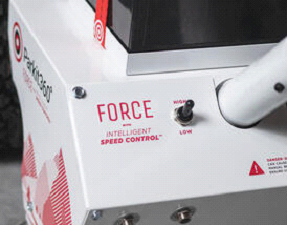 Switch between high & low speed anytime for faster or more precise parking. High speed is best for long distances, and the low speed option gives you careful control in tight spots. Motor starts and stops gradually for better traction and a smoother parking experience.


Ball Mounted Stablelock Technology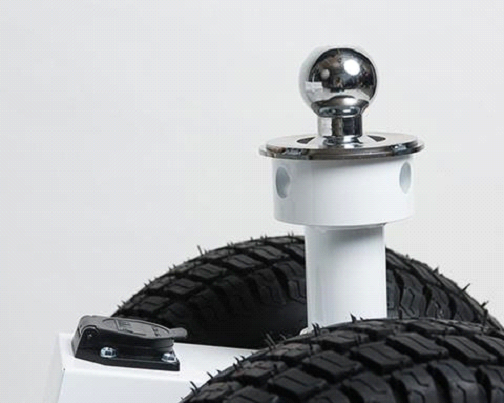 Parkit360's Force and Transformer dollies are ball-mounted using our quick, safe, and secure Stablelock technology, making them compatible with almost every trailer right out of the box. This ensures the ball grips inside the coupling, providing the user with a solid connection between the Parkit360 & trailer. The coupling does not move around the ball like it does when connected to a vehicle. For unique trailer frames and step down hitches, we also offer our Telescopic Adapter and Thrust Washer.


Eco-Friendly Power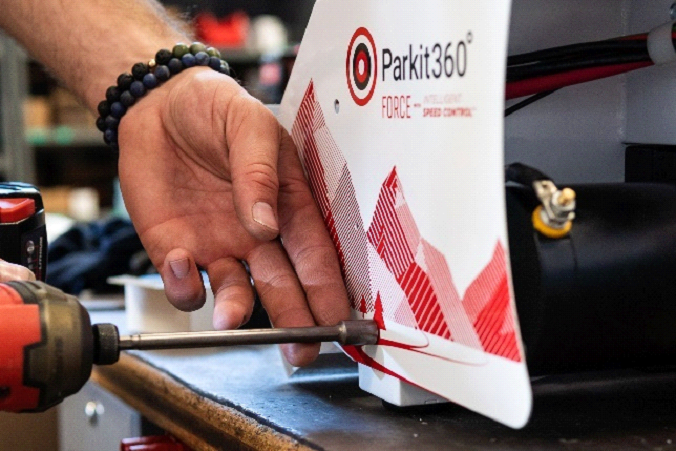 Our Trailer Dollies are powered by industrial-grade Electric Motors for fume-free parking. Connect to your trailers battery supply or use the on-board U1 12 volt Sealed Battery.


Compact & Portable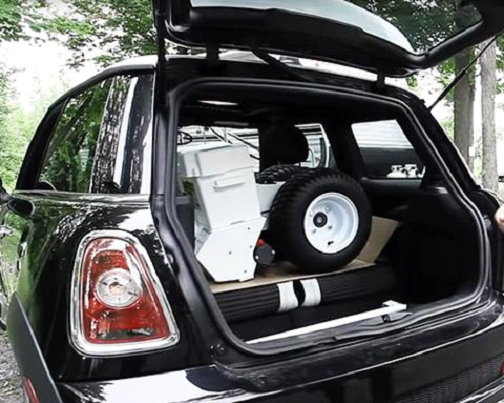 Our rugged, compact design allows for easy handling and storage. With a starting body weight of just under 37 KG (excluding handle, ball mount & battery), the Force Model is about the same size as a lawnmower. They're small enough to fit into a hatchback road vehicle or trailer storage compartment.


Works on Almost Any Terrain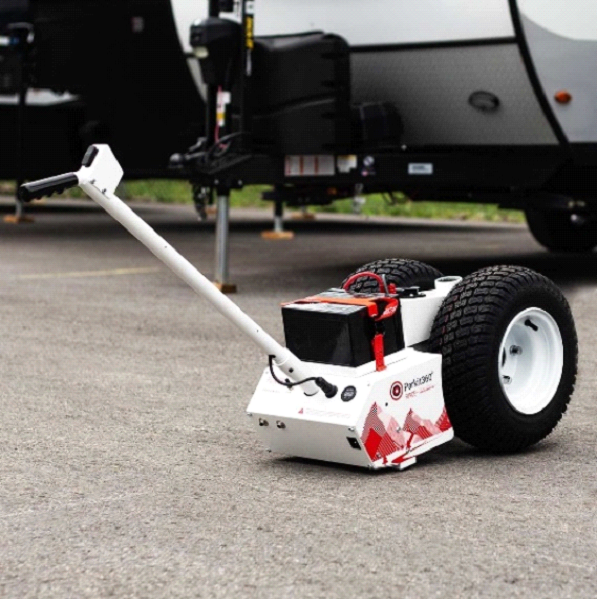 With planetary gearing, all Force and Transformer models include standard 165mm tyres to provide plenty of traction on a wide range of surfaces like firm grass, packed gravel, asphalt and is suitable on inclines up to a 6%.


Expertly Crafted in North America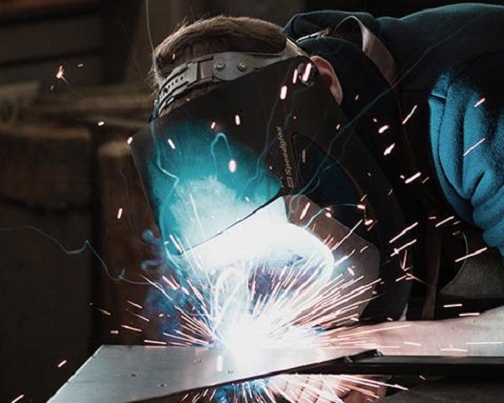 All Parkit360's Trailer Dollies are made with durable, high-quality Canadian (and some imported) parts, and are assembled in North America by our expert staff. Backed by our 1 Year Warranty, you can rest assured knowing your Parkit360 power dolly will always be there when you need it.A big thanks to the 14,000 plus happy customers worldwide who have purchased a Parkit360 power dolly.