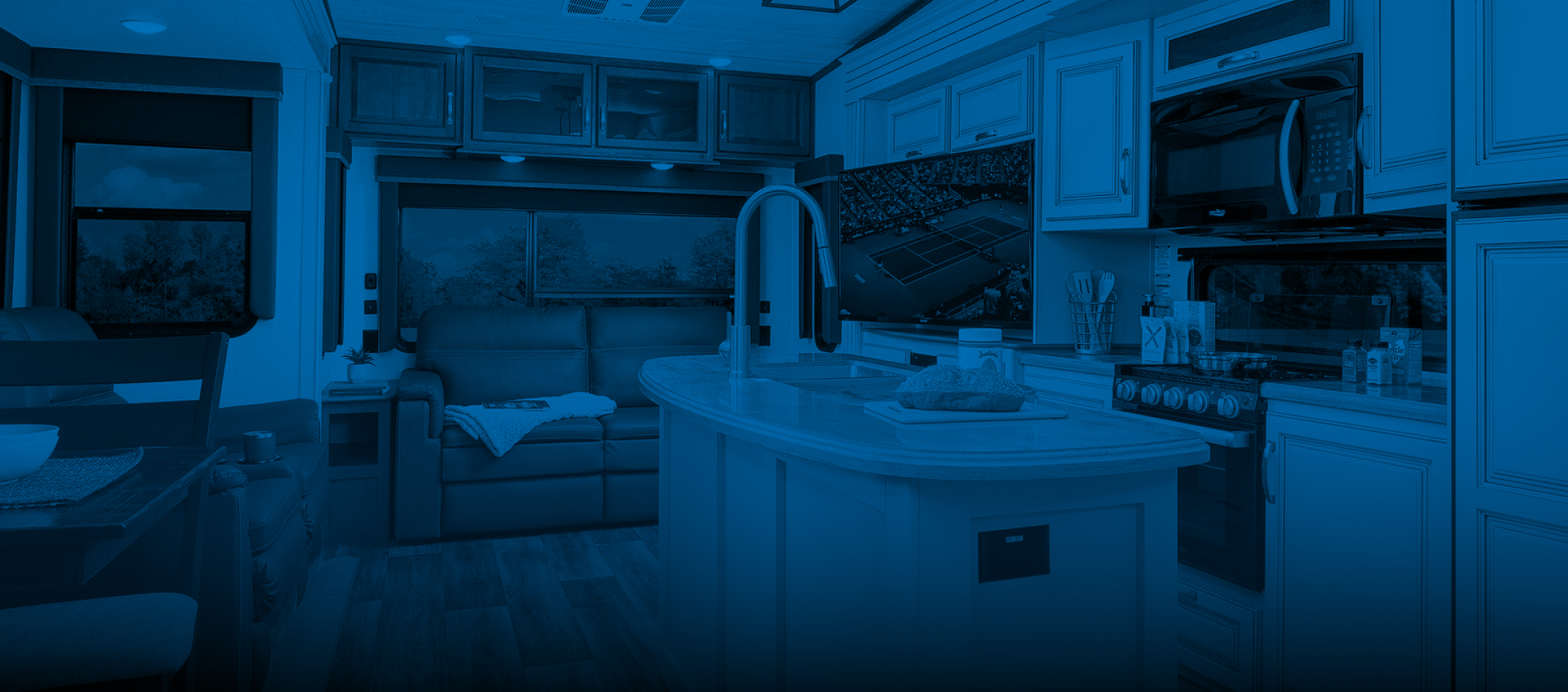 RV FAQ's
Below is a list of questions that we are frequently asked. If you have any other questions for us about our caravans, or the services we offer, don't hesitate to get in touch today...
Q: What is included in the price of each RV?
A: All the models we sell here at 1-RV are winterised to make them suitable for the UK's weather. They also have air conditioning, TVs, speakers and an entertainment centre. They come with fully equipped kitchens that feature a hob, oven, fridge and a microwave. Each RV also has furniture and fittings, an electric awning, and an outside shower. The price also includes VAT. The one thing not included is the delivery cost, which we can provide you with once we know where the RV will be delivered to.
Q: What vehicle is required to tow our RVs?
A: The Cougar and Residence range is suited to full serviced seasonal pitches and is not a caravan we would expect you to tow.
Q: Do you supply 5th Wheels?
A: No, we only sell travel trailers, and these have a hitch like a standard British caravan.
Q: Are there sites that will take caravan with slide outs?
A: Yes, there are sites that are available, but some are restricted on length.
Q: What is the form of construction?
A: The RVs that we sell have lightweight welded aluminium, framed construction. This is both strong and is designed to prevent rot. They also feature one-piece crowned roofs to eliminate water leaks and a build-up of water and debris. The laminated steel roof construction in place also offers greater strength and maximum durability.
Q: Are your caravans insulated?
A: The caravans are primarily built for the Canadian market and as such are winterised for their very cold winters. The walls, roof, floor and pipework are all insulated to the highest standard for a caravan. In addition there are 12V heating pads on the onboard holding tanks.
Q: Are the windows double glazed?
A: The windows are dual pane frameless windows with tinted safety glass. This helps to keep the caravan cool in the summer and warm in the winter. It also provides privacy during daylight hours as you can see out of the caravan but not in.
Q: How are the caravans heated?
A: The heating is blown hot air that is heated by gas and supplied through ducts and vents in the floor. This is supplemented in most models with an electric fire in the living area. Other forms of heating can be used as required.
Q: How do you combat condensation?
A: We recommend that the caravan is always ventilated. In addition, a dehumidifier or crystals can help to soak-up the moisture which is always present in the air. For those wanting to live full-time in the caravan we recommend infra-red electric heaters which provides a dry heat and less condensation compared to the wet heat from gas heating. These can be supplied and fitted in the living area and bedroom.
Q: What services do I require?
A: When setting up your caravan on-site, the ideal minimum is a water and electrical supply. Although the caravan does have a large onboard freshwater tank, and a generator or solar panel could provide an electrical supply. Both the Cougar and the Residence range come supplied with solar panels as standard. Waste connection is preferred but the caravan does have onboard tanks if needed.
Q: Are there on-board water and waste tanks?
A: There are large freshwater tanks on each caravan, plus black (toilet waste) and grey (shower/washing waste) tanks. When sited on a fully serviced pitch, these tanks can be connected to incoming water supply and waste discharge points.
Q: What maintenance is required?
A: An annual service is recommended and is mandatory during the period of the warranty. The primary purpose is to ensure there are no gas or water leaks. If they are to be towed, the hitch, coupling and running gear should be regularly serviced. The rubber gasket seals on either side of the slide-out should be regularly checked to ensure they're properly engaged and are not damaged and haven't perished in direct sunlight. If a replacement is necessary, this is a relatively easy and cheap to do. 1-RV can arrange for the annual service to be undertaken by qualified technicians.
If you have any other questions don't hesitate to get in touch with us here at 1-RV. We have a highly experienced team on hand to answer any queries you have. Give us a call today on 07542 909400 and we'll see what we can do.